More than 70 years as an electronic component trading company specializing in Akihabara Electric Town
connector, cable and wire, coolling fan, cable assembly, Control components, Various electronic components sale and wholesale

TOMINAGA ELECTRIC CO.,LTD
Akihabara/Sendai electric parts dealer Japan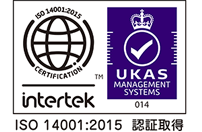 In accordance with the government's declaration of a state of emergency, we have changed our head office hours of operation as follows.
Business hours: 9:00 a.m. to 4:30 p.m.
Implementation period No deadline for the time being
(As usual in the Sendai office)
Thank you very much for coming to the event.
We exhibited at The Total Solution Exhibition for Electronic Equipment held at Tokyo Big Sight on June 5, 6, 7

Main manufacturer and product
More than 70 years in Akihabara Electric Town copyright© tominaga electric co.,ltd all rights reserved
 TOMINAGA ELECTRIC