More than 72 years as an electronic component trading company specializing in Akihabara Electric Town
connector, cable and wire, coolling fan, cable assembly, Control components, Various electronic components sale and wholesale

TOMINAGA ELECTRIC CO.,LTD
Akihabara/Sendai electric parts dealer Japan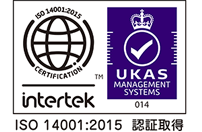 Sanyo Denki Co., Ltd.
Sanyo Denki Co., Ltd. Official Distributor
Sanyo denki
AC cooling fan, DC cooling fan, Fan accessories
As an exclusive distributor, we carry all products from SANYO DENKI. As for their general-purpose cooling fans, we have the largest stock in the country and are able to provide fast delivery times.
AC cooling fan motor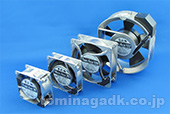 AC cooling fan motor
Various standard axial AC cooling fan motor
Various sizes ranging from 60mm square × 28mm thickness to 172φ × 51mm thickness
Rated voltage: AC100V, AC115V, AC120V, AC200V, AC230V, AC240V
Frame: Die-cast aluminum
We have standard stock with various sizes and voltages.

AC cooling fan Stock list
DC cooling fan motor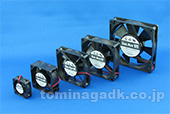 DC cooling fan motor
Various DC cooling fan motors
Various sizes ranging from 40mm square × 10mm thickness to 200φ × 70mm thickness
Rated voltage: DC5V, DC12V, DC21V, DC24V, DC48V
Frame: Resin mold, Die-cast aluminum
Low vibration fan motor, Silent Fan, Long Life Fan, and Splash Proof Fan etc.


DC cooling fan Stock list
Fan Accessories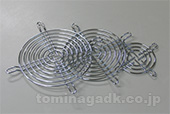 Various fan accessories
Various Fan Accessories
Finger Guards, Plug Code, Resin Filter Kits.



Fan Accessories Stock list
The inquiry about the product and the business, please contact us via our
inquiry page
, or please refer by contents at the following.
If you are in a hurry to purchase the product

Fukunaga Dengyou(e-commerce) TEL: 81-3-3251-0445 FAX: 81-3-3251-8523
e-mail:fukunaga@electronicparts.jp

If you want continuous business

Sales department TEL: 81-3-3255-4320 FAX: 81-3-3255-5034
e-mail:sales@tominagadk.co.jp

If you want overseas (China, Taiwan) local direct business
Main manufacturer and product
More than 72 years in Akihabara Electric Town copyright© tominaga electric co.,ltd all rights reserved
 TOMINAGA ELECTRIC