More than 72 years as an electronic component trading company specializing in Akihabara Electric Town
connector, cable and wire, coolling fan, cable assembly, Control components, Various electronic components sale and wholesale

TOMINAGA ELECTRIC CO.,LTD
Akihabara/Sendai electric parts dealer Japan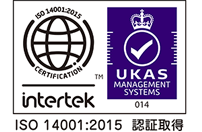 Our sales partners in overseas
Products that we sell can be purchased from the following partners
Our company support the vigorous overseas demand, and apart from our own direct exports, starting with making business partnership contracts with local corporations in China (Dalian, Hong Kong) and Taiwan, we work to make company partnerships in each overseas country.
Furthermore, the two companies described below can take most of the company's products.
We are also supporting a part of the products being kept as local stock.
大連天億機電控制設備有限公司 (China)

大連開発区東北七街10-5-13
NO.10-5-13,Dongbei 7th st.,Development Zone,Dailian City, China
TEL 0086-411-39255671,39255672
http://www.dltenyee.cn/

BIG-DEN CORPORATION (Taiwan)

1FL,NO.1,LANE 70,SEC.1.MIN CHUAN E.ROAD.,TAIPEI.TAIWAN.R.O.C
TEL +886-02-2523-3126
http://www.bighon.com.tw/
Main manufacturer and product
More than 72 years in Akihabara Electric Town copyright© tominaga electric co.,ltd all rights reserved
 TOMINAGA ELECTRIC